WITH LOVE FOR:
🎄 Family 

Safe Travels: Own pillows make family trips comfy and hygienic.

Happy Kids: A snuggly pillow that kids will love on journeys.

Quality Time: Room spray and bath salts set a peaceful mood for bonding.

🎄 Friends 

Truly Unique: A one-of-a-kind portable pillow, as special as your friendship.

Practical Luxury: Pillow spray and bath salts for everyday indulgence.

Easy Comfort: Ideal for friends who love travel or are always on-the-go.

🎄 Colleagues 

Work-Life Balance: Help them relax, even on business trips.

Elevate Their Game: Quality items for luxurious, comfortable travel.

Memorable & Useful: Not just another corporate gift; it's practical too.
Rated Excellent on Trustpilot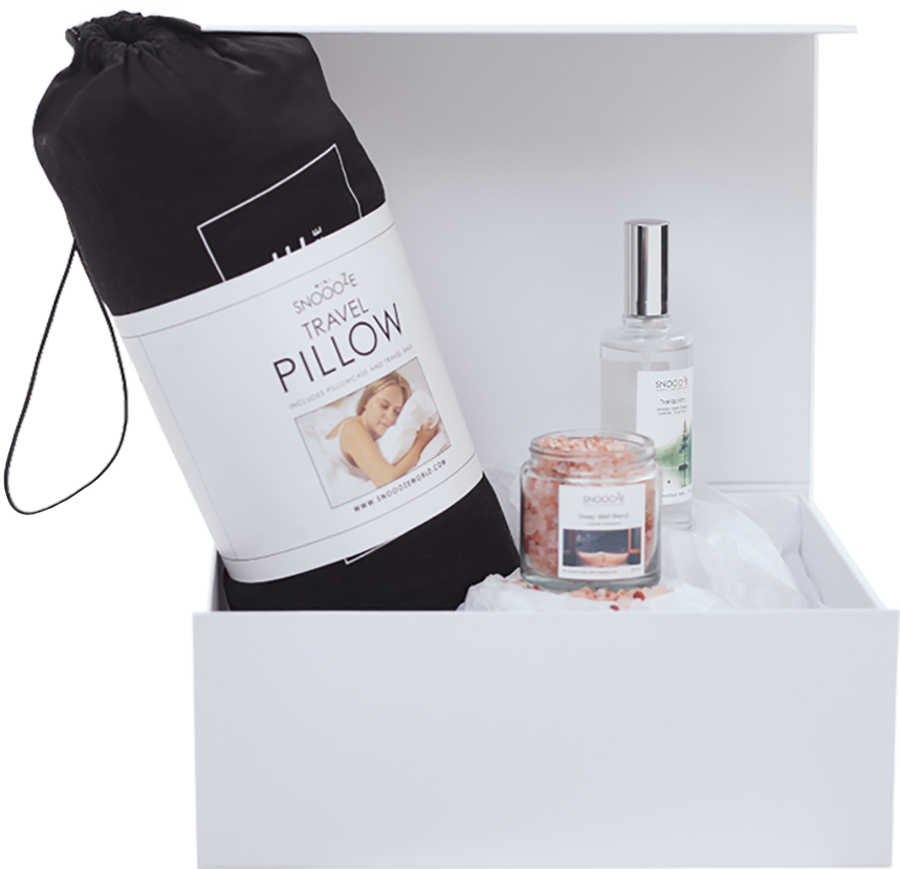 Sweet Dreams Hamper
Surprise your Family, Friends, Colleagues and Score Big Savings!
We are Confident in Snoooze
British Quality Assurance:

We're a UK-based business, and a majority of our products are proudly made in Britain.
This ensures you receive a high standard of quality and workmanship with every purchase.

30-Day Return Policy:

Your satisfaction is our top priority.If for any reason you're not 100% satisfied, we offer a hassle-free 30-day return policy.

Secure and Reliable:

All transactions are secured with state-of-the-art encryption, ensuring your information is always safe.
Our customer service is also always on hand to assist with any queries.